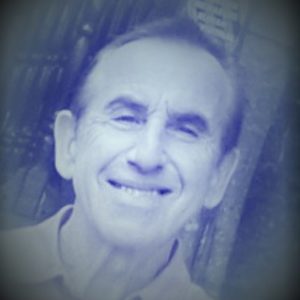 Wow! You've just plonked your eyeballs on my website homepage. How the devil did you manage that?
Mistake or not, please use this brief opportunity to explore my writing.
There are short stories from my imagination and articles from the way I see life and the challenges it throws at us all, often simply because nature made us so unique and individual.
This page is dedicated to why I'm here. There's a bit more about me on my 'about me' page.
I'm here because I like writing. Short stories yes, but also more serious stuff about inequality, prejudice and human suffering. There are many things in this world that need writing about, need saying and need debating. Individually we cannot change all the wrongs in the world. Yet with the right mindset, we can each make the world a better place for a few of our fellow man. The wrongs of man need to be read, understood and comprehended by the very people who choose by faith or design to stay ignorant of the realities of life and the ways of nature.
I care passionately about humanity and it pains me to see how man harms his fellow man, often only through greed and power or daft and stupid human notions, devoid of common sense and rational thinking or even an inkling to the way nature works. I'm of the mind that aspects of religious interpretation play a part in this human tragedy, but the fault remains with us and our limited grasp of what being alive should really mean.
In the words of Gandhi, 'You must not lose faith in humanity. Humanity is like an ocean, if a few drops of the ocean are dirty, the ocean does not become dirty'.
A wise perspective in this troubled word but not one we should become complacent about. For those of us who are free and liberated it is far too easy to sit by silently as the ocean of humanity become a sea of garbage.
My aim is to write something meaningful, thought provoking or what makes you angry. Great if it's something you want to hear, but great also if it's something that grates with your own mindset or set of values, for then you might kick my arse or argue your viewpoint. I'm not always right and neither are you, but more often than not, we can find common ground!
If you read what I write, you'll notice I have problems with some aspects of religion. It's not about God, I don't hate religion and I'm not out to offend or disrespect a person's choice of faith. My only fight with religion is in challenging the evil of prejudice and discrimination within man's interpretation of religion and those who promote the myths that feed it, creating garbage in that sea of humanity.
Whether you can relate to any of that or not, you might consider signing up to my website. It will cost you nothing, you'll get my latest posts by email and I won't send you spam. You can un-subscribe any-time.
Then you have the option to read it, share it within your own social network (please), argue it, comment on it or just delete it. Hopefully you have personal freedom to make your own choices, so spare a thought for those who do not enjoy the human right of equality and liberty.
To explore my website, hover your curser over the categories at the top to find what I have written so far, or scroll down the sidebar on the right.
To read my writing manifesto, click here (opens in new tab. It is safe.)  http://www.writehonest.com/manifesto/
Thanks for dropping by.